Welcome to RL White Realty Inc.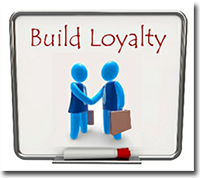 Here at RL WHITE REALTY INC. my goal is to change the way people see realtors. My staff will be composed of only people who see things the way I do, and that is your best interest is what's important to us. Whether you are selling and leaving our community or buying and becoming one of our neighbors, I am here to make sure you are happy with your real estate experience with RL WHITE REALTY INC. In my experience in the past eleven years of real estate, and in all my years of professional business I have found that RESPECT & LOYALTY to customers equals repeat business and referrals to family and friends, that's what makes a business successful. Without customers there is no business.

RL WHITE REALTY INC. may have just been born in 2016, but I can promise you will see us grow sign by sign, professional business transaction after professional business transaction, and lots of happy customers that I will do everything I can to make them feel they were treated with the utmost RESPECT & LOYALTY.
RESPECT & LOYALTY are two words this company will run by. It is my hope that people will recognize this when dealing with RL WHITE REALTY INC. I hope you take the time to contact me for any of your real estate needs.
To locate the property of your dreams, click the Property Search button. Feel free to contact me about any listings that you might be interested in.
Thank you for visiting!
Sincerely, REBECCA WHITE (broker/owner)